Some of the best opportunities in the market come when sectors collapse – and a sector collapse is exactly what's happening in the energy space.
To be bullish on energy, you must have conviction that fossil fuels aren't going to disappear overnight. Then, you must deal with geopolitical tensions and issues of supply and oversupply. It's not an easy sector to assess.
But if you could see the activity behind the scenes, you'd get a glimpse into what the energy insiders are doing – and why they are wildly bullish on the fossil fuel space.
If they're to be believed, it might be time for you to dip into this sector…
Consider that many energy companies are down by close to 50% at a time when oil prices have climbed higher, and the head-scratching begins.
In the most recent acquisition in the energy space, Occidental Petroleum (NYSE: OXY) is buying Anadarko Petroleum (NYSE: APC) for $59 billion, knocking out a competing bid from Chevron (NYSE: CVX). (But don't feel too bad about it… Chevron is going to walk away with a $1 billion breakup fee for its efforts.)
This deal was done at a hefty 50% premium to Anadarko's closing price the day before the acquisition was announced. What's even more stunning is that Warren Buffett's Berkshire Hathaway (NYSE: BRK-B) is ponying up $10 billion to assist with the financing.
Yet even after that deal was announced, the prices of competitors and other ancillary players in the industry have continued to erode.
Maybe the insiders see something we don't. They're putting their cash on the line by buying up shares in their own companies in a big way. I'm not talking about a couple of companies, either – more than a dozen have begun this kind of insider buying.
Some of the biggest trades have occurred in shares of pipeline giant Kinder Morgan (NYSE: KMI), where CEO Richard Kinder spent more than $20 million in May alone.
Then you've got shale player Continental Resources (NYSE: CLR), where CEO and outspoken Trump ally Harold Hamm has spent millions buying his own company's shares.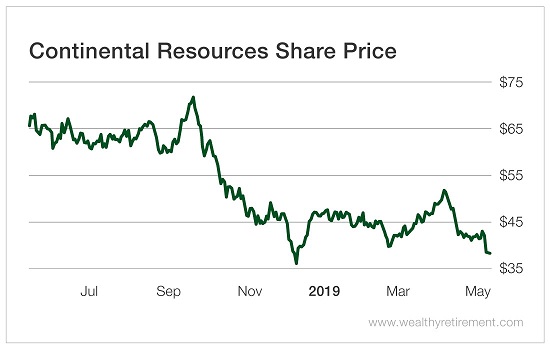 Anadarko competitor Encana (NYSE: ECA) has also seen multiple buys by all levels of insiders. The list goes on with many, many more companies, big and small.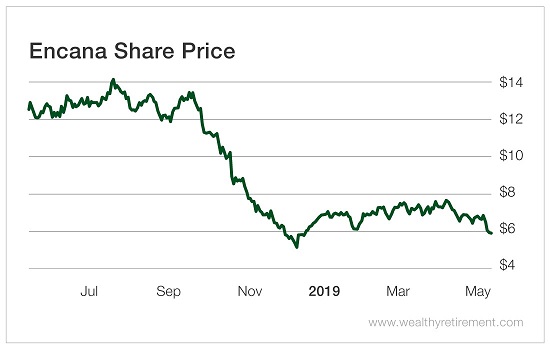 While the alternative energy subsector is growing, it makes up less than 20% of total energy generated in the U.S… and much of it is heavily subsidized.

If you're looking for a place to park a little bit of cash, these companies are paying dividends and insiders are betting on higher prices. You may want to turn your attention to this sector – it's trading at its lowest valuation in years.
Good investing,
Karim