Welcome to Wealthy Retirement!
Now that you're officially on the list, it's time to sign up to sign up for web push notifications whenever a new Wealthy Retirement article is posted.

Click here to opt in to WealthyRetirement.com push notifications.
What is a web push notification?
A web push notification is a message that comes from a website – in this case, WealthyRetirement.com. By opting in to push notifications on your desktop or laptop, you can receive alerts when a new article is posted even if WealthyRetirement.com isn't open in your browser.
You can then click on the push notification and go directly to the new article on WealthyRetirement.com.
No app. No open browser. No constant refreshing of WealthyRetirement.com.
Just real-time updates from your favorite retirement planning e-letter site!
You'll also receive updates on new resources, videos and tools that have been posted to the website. You'll receive special offers from Wealthy Retirement as well.
Click here to start receiving push notifications from Wealthy Retirement.com.
Why should I sign up for web push notifications?
Web push notifications allow you to receive a real-time alert – including a description of the article – when a new post is live. They're entirely free, and you don't have to download an app to use them!
You can opt in to web push notifications on nearly any computer or browser (except for Safari – thanks a lot, Apple).
Simply read below to get started with push!
How do I sign up for web push notifications?
Visit WealthyRetirement.com.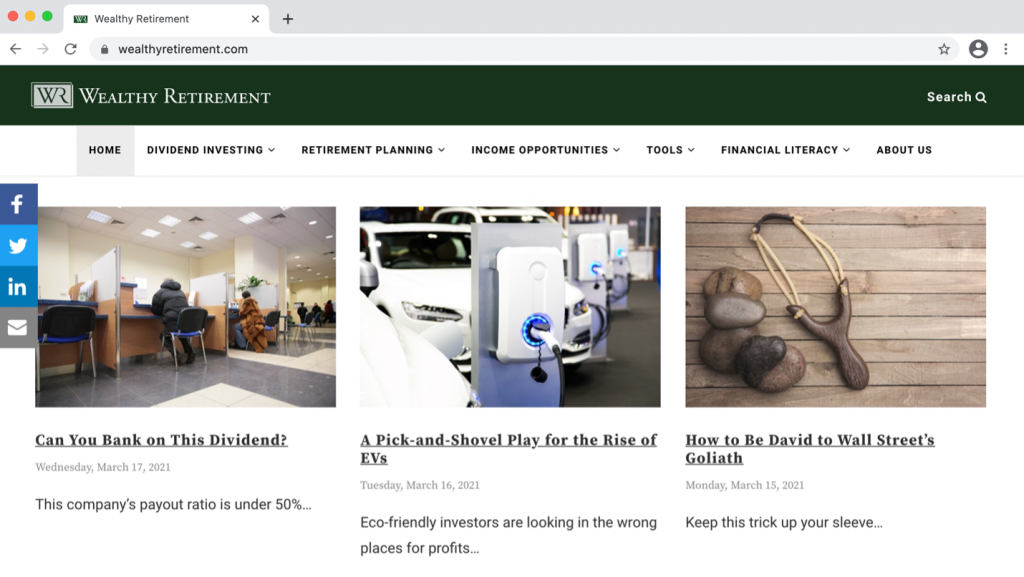 EITHER allow WealthyRetirement.com to show notifications…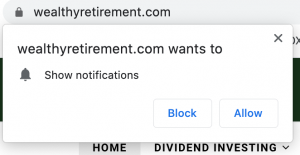 OR click on the bell image.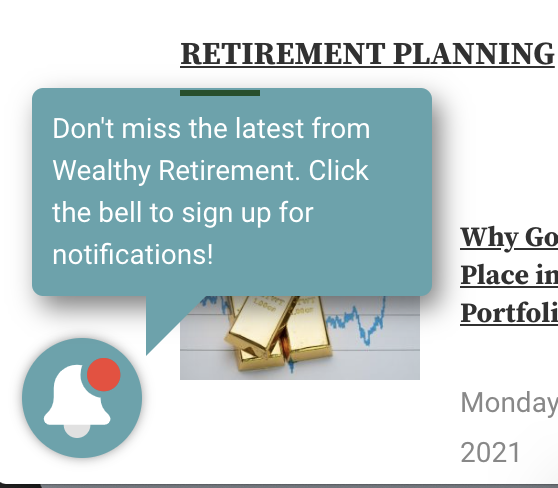 Bada bing! Bada boom! You're all set to start receiving push notifications.