Despite a strong economy and stock market and a rebound in oil prices, master limited partnerships (MLPs) are struggling to keep up.
Magellan Midstream Partners (NYSE: MMP) has had a rough year from a stock price performance standpoint.
However, in terms of income, the partnership is performing well.
The company has raised its distribution in each of the past 31 quarters. Based on the last distribution, the stock yields 5.6%. If the company continues its quarterly increases, the yield will go higher.
Can Magellan continue its distribution-raising streak?
Last year, the company's distributable cash flow (DCF) was $947.5 million. During that time it paid out $739.2 million, so it more than covered what it paid to shareholders.
This year DCF is forecast by Bloomberg to come in at $1.02 billion, while distributions paid is estimated to be $814.3 million. Again, cash flow comfortably covers the distribution.
DCF is expected by Bloomberg to grow again in 2018 to $1.07 billion, so the distribution should be able to be raised again.
The stock price is likely down because most MLPs have not rebounded, even as the price of oil stabilized this year.
But with cash flow that's growing and more than covering the distribution, Magellan Midstream Partners unitholders can feel confident that their distribution is safe and very likely to increase in the near future.
In fact, out of 35 MLPs that are graded by SafetyNet Pro, Magellan Midstream Partners is in the top five for distribution safety.
Dividend Safety Rating: A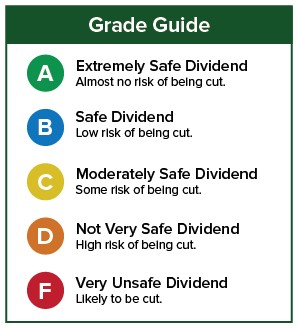 If you have a stock whose dividend safety you'd like me to analyze, please leave the ticker symbol in the comments section below.
Have a wonderful Thanksgiving,
Marc