I began trading stocks professionally more than 15 years ago. To be honest, at first, I had no idea what I was doing and struggled to make any money.
Fresh out of college with two arts and sciences degrees, I had a steep learning curve. So I sought out the advice of a Wall Street veteran, my firm's director of research.
He showed me how to create a winning trading system using one simple trick that he called "follow the leader."
Based on a children's game, the premise of his strategy is simple. Buy when a company's executives are buying and sell when they're selling.
He told me that company executives buy stock for many reasons, but they don't buy because they think the stock price is going down.
Conversely, he said that executives sell stock for a number of reasons, but they don't sell because they believe the price is going up.
Our recent Wealthy Retirement poll shows that our readers agree with my mentor. Nearly 41% said that the primary reason executives buy shares of their companies' stocks in the open market is that they see sales, earnings or cash flow going higher. They see good things happening at the company that Wall Street analysts and investors aren't aware of yet.
Other Wealthy Retirement readers had a different answer, with 32% saying that the primary reason executives buy is that they believe the stock price is going up.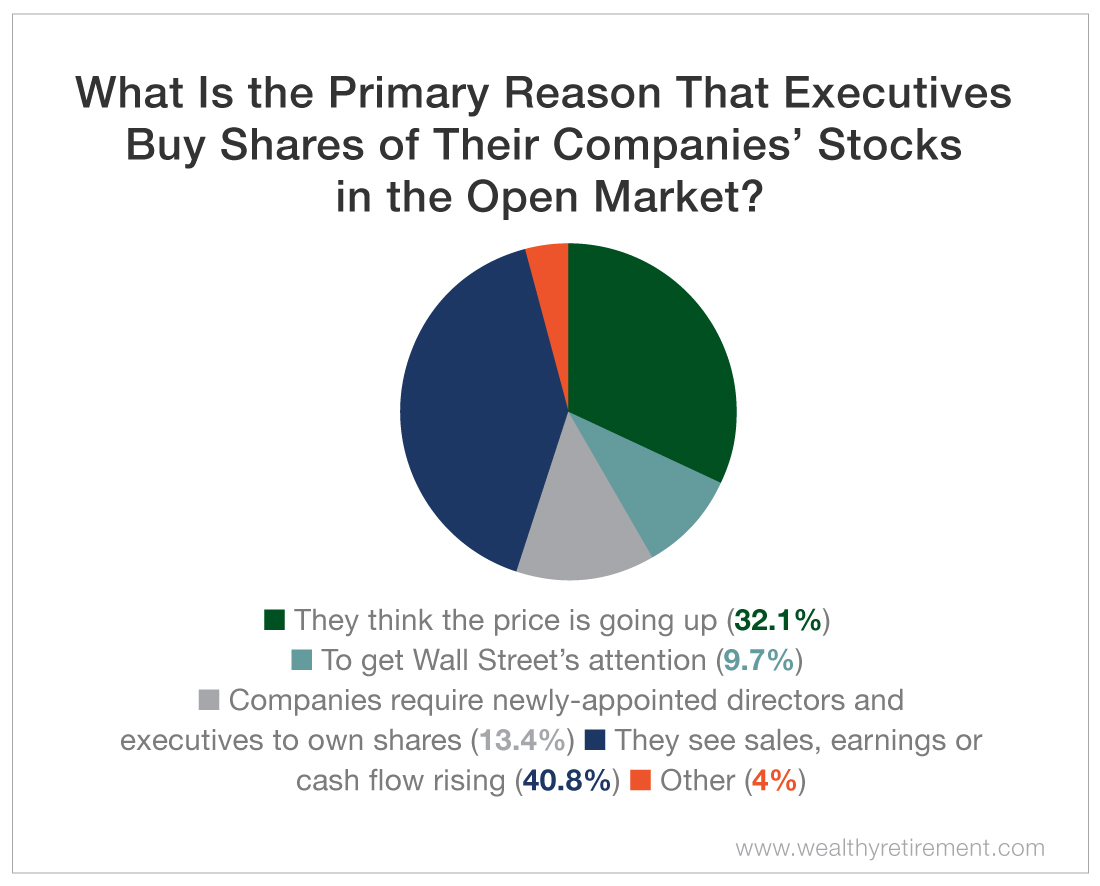 The trading of corporate insiders, such as executives, directors and large shareholders, tells investors a lot about the direction a company's business and stock price are headed.
But not all insiders have the same track record when it comes to buying and selling their companies' stocks.
Some are better traders than others.
As you can see, following corporate insiders can really pay off! Keep an eye on insider trading activity. Your portfolio will thank you.
Good investing,
Kristin