Royal Dutch Shell (NYSE: RDS-A, RDS-B) is one of the largest oil companies on the planet. But the oil business hasn't been an easy one over the past several years.
Though the price of oil is up from its 2016 lows, it's still half of where it was trading in 2013.
Nevertheless, the oil giant grew its cash flow last year.
In 2018, free cash flow came in at $27.3 billion, more than double the total in 2017. The year prior, free cash flow had been negative.
In the first half of the year, free cash flow was $10.9 billion, so it's behind the pace of last year. Royal Dutch Shell is forecast to bring in $20.5 billion in free cash flow in 2019.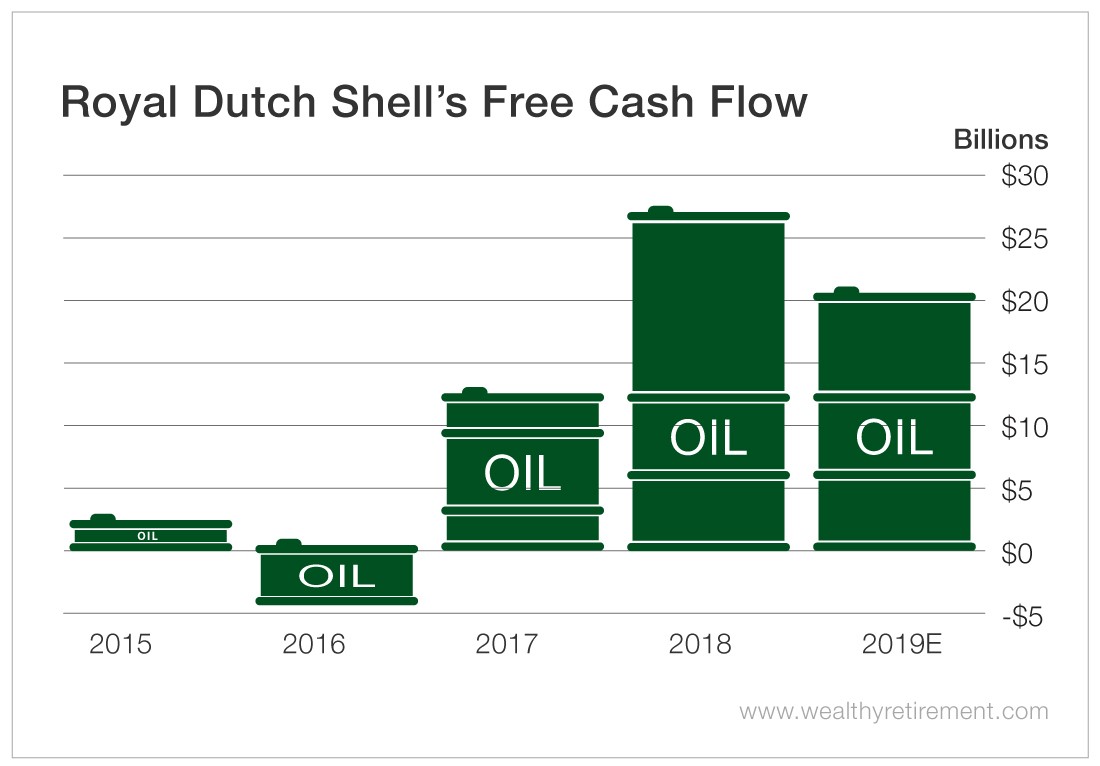 SafetyNet Pro doesn't like to see falling free cash flow, so that will put a dent in the company's dividend safety rating.
The payout ratio in 2018 was a low 57%. In 2019, however, I expect the payout ratio to rise to 74%, just a hair below my 75% comfort zone.
I like to see companies pay out 75% or less of their free cash flow in dividends. That way, should cash flow slip in the future, they can still afford their payouts.
Stable Dividend
The company has never cut its dividend going back to 2005. It has paid a $0.94 per ADS (American depositary share) dividend every quarter since 2014, so management has shown a commitment to its dividend.
(An American depositary share is a foreign stock that trades on a U.S. exchange.)
The only mark against Royal Dutch Shell is the negative free cash flow growth for 2019. If it comes in lower than forecasts, the stock could get a downgrade.
However, considering Royal Dutch Shell can still afford its dividend, continued to pay it even when free cash flow was negative and has a solid dividend-paying track record, shareholders should have little to worry about in the near future when it comes to dividend safety.
Dividend Safety Rating: B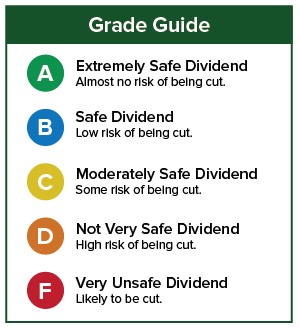 If you have a stock whose dividend safety you'd like me to analyze, leave the ticker symbol in the comments section.
Good investing,
Marc