AbbVie (NYSE: ABBV) gets a lot of attention these days, and most of it is not positive.
The drugmaker owns the largest-selling drug in the world – Humira, which brought in $19.9 billion in revenue last year.
But skeptics are concerned that generic competition will eat away at that revenue figure, and the company's recently announced merger with Allergan (NYSE: AGN) doesn't do much to solve AbbVie's growth problem.
I'm not too worried, as I have more faith in AbbVie's pipeline and other blockbuster drugs, like Imbruvica, which is expected to generate $6 billion in sales in the near future.
What's especially enticing to me about AbbVie right now is its fat 6% yield, which is hard to beat for a blue chip company. But it's appealing only if that dividend is safe.
AbbVie's free cash flow has nearly doubled over the past two years, from $6.5 billion in 2016 to $12.8 billion. Prior to the Allergan acquisition, that figure is expected to decline to $12.4 billion in 2019.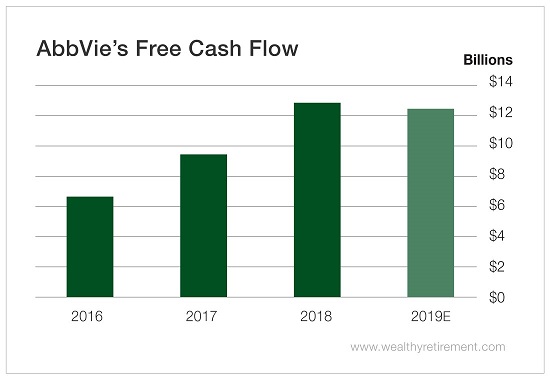 The Allergan merger should add another $5 billion per year in free cash flow once the deal closes in early 2020.
Last year, AbbVie paid shareholders $5.8 billion in dividends. With $12.8 billion in free cash flow, its payout ratio is a very comfortable 44%.
Generally, I like to see a company pay shareholders 75% or less of its free cash flow in dividends. That way, I know that even if the company has a down year or two, it can still afford its dividend.
AbbVie has raised its dividend every year since it began paying one in 2013. The dividend's compound annual growth rate has been an impressive 15% over that period.
Even without the Allergan acquisition, the company has more than enough cash flow to continue growing the dividend. Once it gets its hands on an additional $5 billion per year in cash flow, don't be surprised if the payout sharply increases or if AbbVie pays a special dividend.
The dividend is safe, and the Allergan acquisition should make it safer.
Dividend Safety Rating: B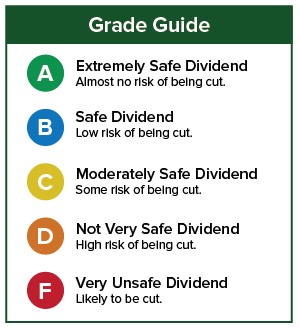 If you have a stock whose dividend safety you'd like me to analyze, leave the ticker in the comments section.