An investor looking at Western Asset Mortgage Capital Corp. (NYSE: WMC) might see a juicy 11.6% yield and a dividend that's been stable for four years and believe the payout is safe.
Let's find out if it really is.
The mortgage real estate investment trust (REIT) has invested in mortgage securities for 46 years. Its financials are in decent shape.
This year, net interest income (NII) is expected to be the highest it's been since 2016.
(NII is the measure of cash flow used for mortgage REITs. It's the money the company makes by borrowing money short term and lending it out at higher rates longer term.)
In 2018, NII was $71.1 million. Wall Street forecasts that when the final 2019 numbers are tallied, Western Asset Mortgage Capital will report $73.2 million. This year, the analysts' consensus estimate is $88.1 million.
If 2019's projection is correct, the company will have paid out about 90% of NII in dividends. This year, it will likely pay out around 74%. So short term, the dividend looks safe.
But here's the problem – Western Asset Mortgage Capital lowered the dividend eight times between 2013 and 2016. And since then, the dividend has been flat.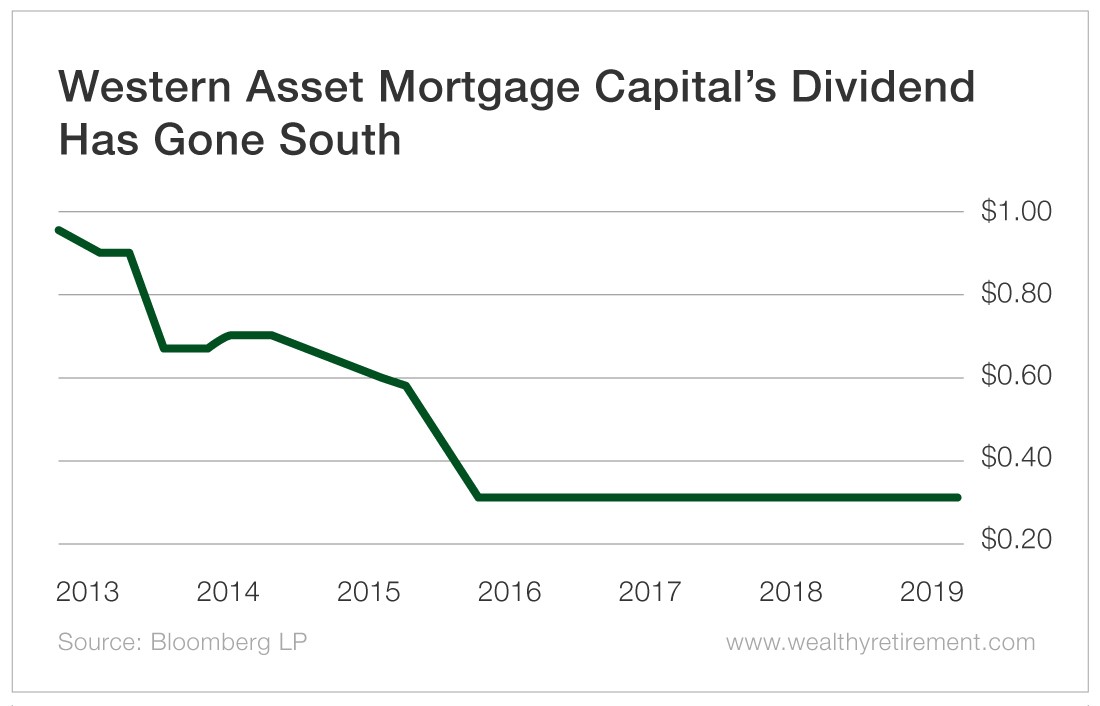 Right now, the company can afford its dividend. But what happens if the company hits a speed bump and NII turns lower?
There's an expression – when someone shows you who they are, believe them.
The same can be said for companies…
Western Asset Mortgage Capital has shown it will cut the dividend when it believes it is necessary. It will be a number of years before the company can shake off its dividend-slashing history.
Until then, don't expect the payout to be safe. Management has shown over and over that the dividend is not sacrosanct. It will lower the dividend whenever necessary.
Dividend Safety Rating: F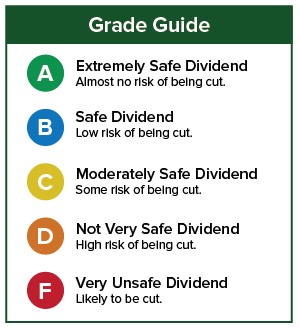 If you have a stock whose dividend safety you'd like me to analyze, leave the ticker symbol in the comments section.
Good investing,
Marc
P.S. Follow me on Twitter for my thoughts on the market throughout the day. I'm @stocksnboxing.