Calgary, Alberta-based Pembina Pipeline (NYSE: PBA) has had a difficult time affording its dividend in the past, but the situation appears to be improving.
The 60-year-old company transports oil and gas from western Canada to other parts of Canada and the United States.
Previously, the company had a cash flow problem. The problem was that there was none – cash flow was negative. Yet Pembina still paid dividends and has raised the payout for nine straight years.
During that time, debt increased significantly, so it appears that Pembina was using debt to pay dividends, which is something I never want to see.
However, the company is now cash flow-positive, though not quite enough for my taste.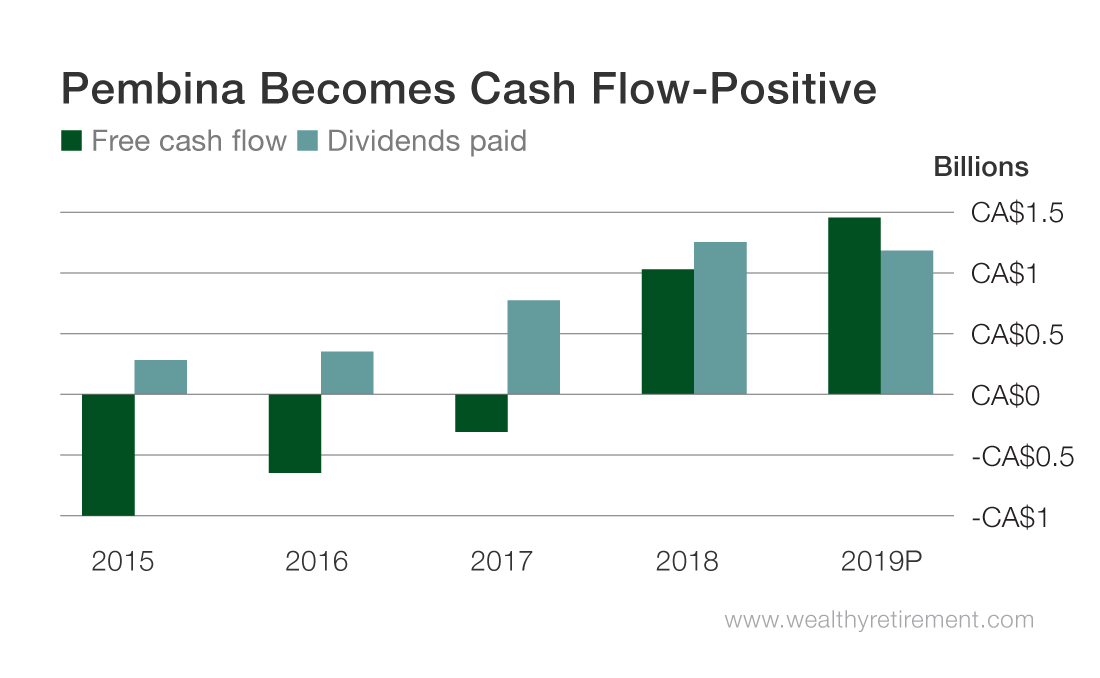 Last year, Pembina paid out CA$1.25 billion in dividends while generating only CA$1.03 billion in free cash flow – so even though the company finally generated free cash flow, it still wasn't enough to afford the dividend.
This year is expected to be different. In 2019, free cash flow is projected to jump to CA$1.44 billion while Pembina pays out CA$1.19 billion in dividends. Assuming the company generates the free cash flow that is forecast, it will finally be able to pay its dividend.
That being said, the expected 83% payout ratio is still too high. I like to see payout ratios that are 75% or less of free cash flow. That way, if the company hits a rough patch, I'm confident it can still afford its dividend.
Pembina pays a monthly dividend of CA$0.19 per share. Converting to U.S. dollars, that's about $0.14 per share, which comes out to a 4.7% yield on the shares listed on the New York Stock Exchange.
Pembina has shown a commitment to the dividend even when it was cash flow-negative. If the company raises the dividend again this year, that will make it reach a record of 10 years in a row, which will spark an upgrade. Additionally, if the payout ratio falls in 2019 or if it's expected to drop in 2020, it could be upgraded an additional level.
For now, considering the high payout ratio, there is some risk to the dividend; but given the company's track record and improving financials, I wouldn't be surprised to see an upgrade within the next year.
Dividend Safety Rating: C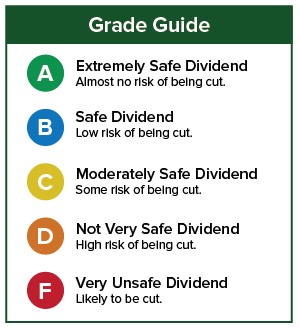 If you have a stock whose dividend safety you'd like me to analyze, leave the ticker in the comments section.
Good investing,
Marc