With interest rates careening lower, high yields become even more enticing.
So it's understandable that investors would be excited about an 11.3% yield. But should SFL Corp. (NYSE: SFL) shareholders expect to continue to receive that juicy yield in the future?
SFL owns and operates 80 tankers, bulkers and other shipping vessels. Currently, its ships are in the waters off six continents.
The company's cash flow finally turned in the right direction last year. After several years of free cash flow below $100 million, SFL burned through nearly $1 billion in 2018 thanks to the purchase of vessels.
In 2019, however, it righted the ship (groan) and generated $210 million in free cash flow. This year, SFL is projected to generate $212 million. The company has long-term contracts in place, so a good chunk of that cash flow should be predictable.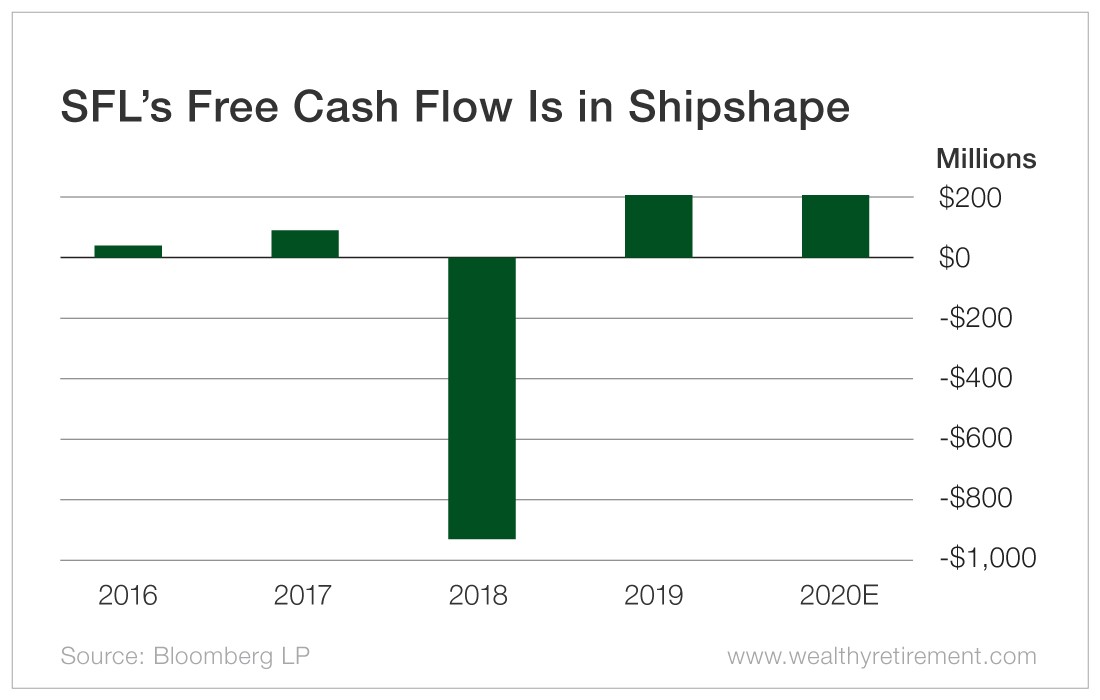 The good news for investors is that SFL paid out $151 million in dividends last year and will likely pay $153 million this year for a comfortable 72% payout ratio. That means it generates plenty of cash flow to afford the dividend.
SFL has paid a dividend since 2004. It cut the payout in 2008 and 2017, the latter of which is not shocking considering that free cash flow kept sinking until it hit negative territory in 2018.
It appears right now that the company won't need to cut its payout in the immediate future, as free cash flow should cover the dividend. However, we also know that should free cash flow slip, the dividend is likely to be reduced again. That makes us cautious.
I don't suspect a dividend cut is imminent, but keep a close eye on free cash flow. The company reports first quarter earnings in mid-May. That will be the first indication of whether it is on target to hit its free cash flow goals.
If free cash flow is below expectations and the 2020 projection is lowered, the stock could receive a downgrade.
Dividend Safety Rating: C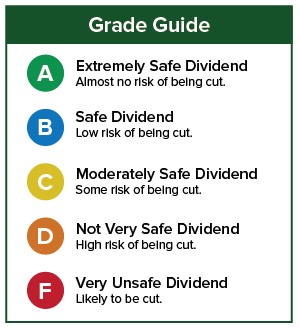 If you have a stock whose dividend you'd like me to analyze, leave the ticker symbol in the comments section.
Good investing,
Marc