New Residential Investment Corp. (NYSE: NRZ) is one of the most requested stocks in the Safety Net column.
That's not too surprising considering the stock pays a 12.1% dividend yield and has never cut the payout. In fact, it has raised the dividend five times since it began paying one in 2013.
The $0.50 per share quarterly dividend has remained the same since June 2017.
New Residential Investment is a mortgage REIT. It borrows money short term and lends it out long term at higher interest rates.
When I covered the company in this column in May, the dividend safety rating was lowered because of falling net interest income (NII), which is the difference between how much it costs a REIT to borrow capital and how much it makes lending it.
This was the chart from May's column.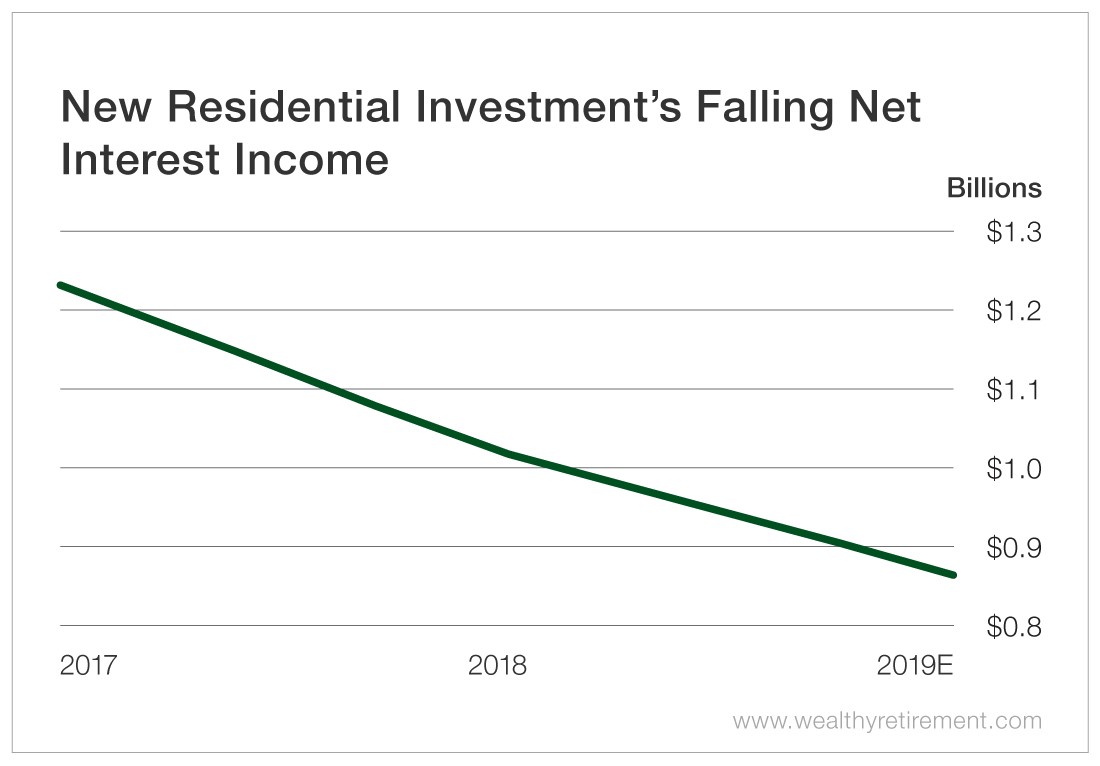 The numbers for 2019 aren't in yet, but expectations aren't fantastic. When I wrote the article, NII was expected to be $867 million for the year. That estimate has slipped to $839 million.
But in the world of dividend safety, "What have you done for me lately?" isn't our main question. We think in terms of "What will you do for me in the future?"
In 2020, analysts predict NII will rebound a bit to $962 million. That's still below 2018's total, but it's an uptick from 2019.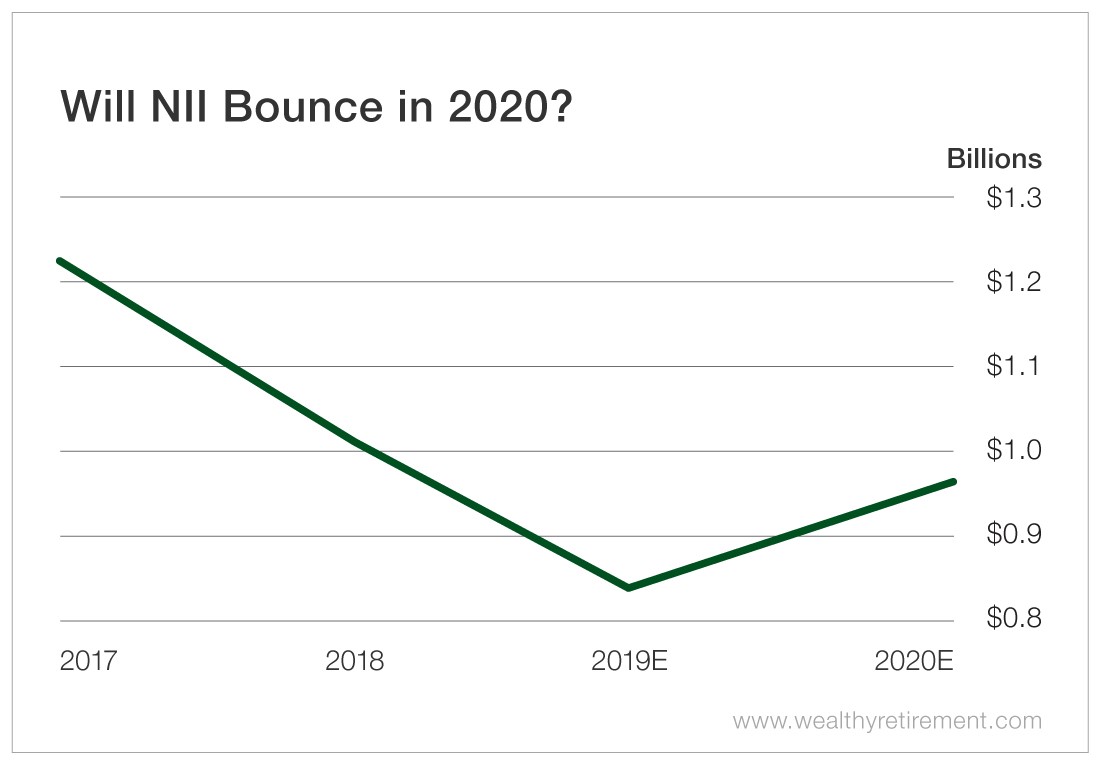 While the company's NII is forecast to be $839 million, it is expected to have paid out $830 million in dividends. If NII doesn't cover the dividend, the stock will receive a downgrade from SafetyNet Pro.
When the company releases its results in mid-February, we'll see if it was able to afford its dividend in 2019.
If NII is more than the dividend paid and it bounces in 2020 as expected, that will give investors more breathing room and assure them that the dividend is safe.
The key to this scenario is that NII does in fact improve in 2020. If it doesn't, we're likely looking at a lower rating than we have right now.
But as of today, with NII (barely) covering the dividend, an expected increase in NII and a short but solid dividend-paying track record, the dividend appears fairly safe in the near term.
Dividend Safety Rating: B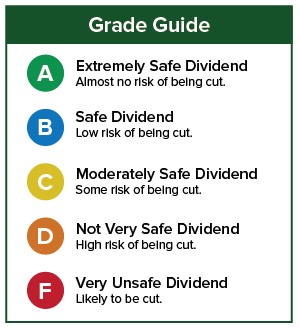 If you have a stock whose dividend safety you'd like me to look at, please leave the ticker symbol in the comments section.
Good investing,
Marc