Illinois Tool Works (NYSE: ITW) investors have had a tough go of it in 2018, with the stock down 22% year to date. Earlier this year, even though the company lowered third quarter guidance, it missed analysts' estimates.
Nevertheless, investors who are focused on income have little to worry about.
The company, which makes equipment for automobiles, construction, the food industry and other fields, pays a $1 per share quarterly dividend, giving the stock a 3.1% yield.
Will Illinois Tool Works' dividend follow its stock price into the gutter?
Cash flow is steadily moving higher, and it is projected to grow 18% in 2018.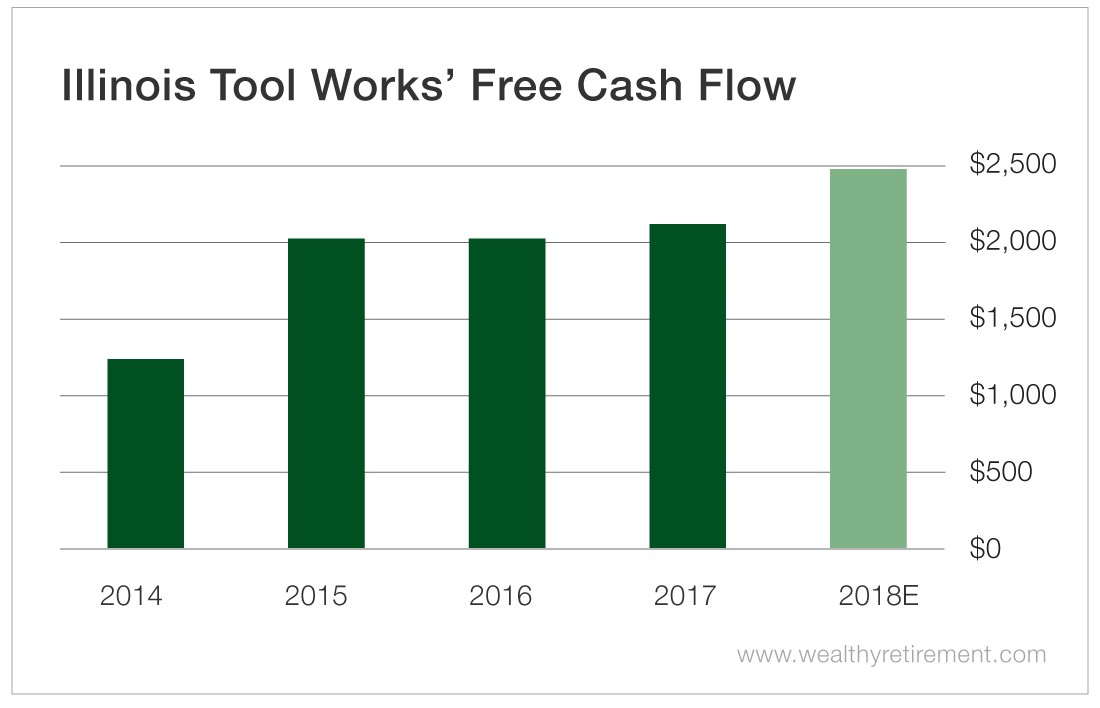 While free cash flow is rising, the payout ratio – the percentage of Illinois Tool Works' free cash flow that it pays shareholders – is expected to be a very comfortable 46%.
Generally, I want to see payout ratios of 75% or lower. That way, if a company hits a rough few years and free cash flow declines, it has a bit of a buffer and won't have to cut the dividend like it might if it were paying shareholders 100% of free cash flow every year.
With earnings forecast to grow nearly 12% per year over the next five years, it is likely that free cash flow will also increase, as will the dividend. Illinois Tool Works has raised its dividend every year since 2008.
There was a dividend cut in 2006, but SafetyNet Pro forgives dividend cuts after 10 years of good behavior. And 11 years of annual dividend raises definitely counts as good conduct.
So we have a company that is growing free cash flow, has a low payout ratio and has raised the dividend every year for more than a decade. While the stock has been struggling this year, investors who are more concerned with their dividend than with the price have nothing to worry about.
Dividend Safety Rating: A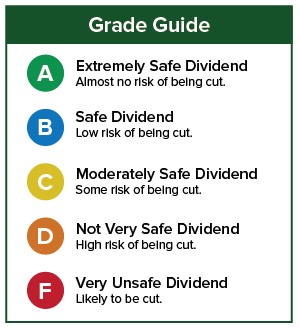 If you have a stock whose dividend you'd like me to analyze, leave the ticker symbol in the comments section. I've written about a lot of popular dividend payers on this site. To see if I've written about your favorite dividend stock, click on the magnifying glass on the top right part of the website and enter the ticker symbol or company name.
Good investing,
Marc
P.S. Follow me on Twitter. I'm @stocksnboxing.