Utilities have been one of the bright spots in a very difficult market the past few months. With the market down 14% from the peak in late September, the utilities sector is actually up 2%.
Investors love utilities for their relative safety and solid dividend yields. But of the 38 utility stocks that are rated by SafetyNet Pro, only five are rated "A" or "B."
That's because most utilities spend a tremendous amount of money on capital expenditures, which lowers free cash flow. Free cash flow is how companies pay dividends.
Many people mistakenly think that earnings are the most important factor in determining a company's ability to pay dividends – but earnings have all kinds of noncash items in the formula. Free cash flow is the most conservative accounting of how much cash a company took in. A company pays dividends with cash, not noncash items like depreciation.
American Electric Power (NYSE: AEP) is a utility that has performed well during the downturn. But is its dividend safe?
American Electric Power serves 5.4 million customers across 11 states and has been in business for 112 years. It has paid an annual dividend since 1970.
The company cut the dividend in 2003, but it has raised the payout every year since 2010. Today it yields an attractive 3.4%.
Despite the nine-year streak of annual dividend raises, the dividend is hardly safe.
The company bleeds money. After being cash flow positive in 2014 and 2015, American Electric Power's free cash flow is negative to the tune of nearly $1.5 billion. In other words, no matter what earnings say, almost $1.5 billion of cash went out the door. When that happens, the only way to pay a dividend is to use existing cash on hand, borrow money or raise money.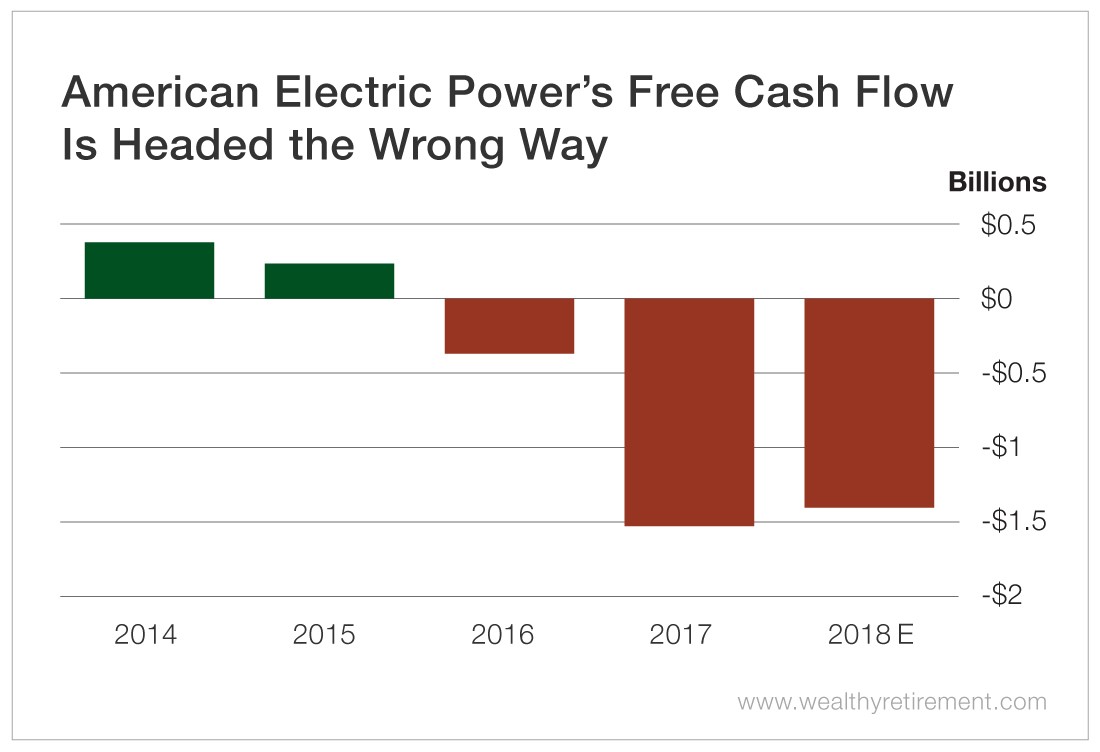 In 2018, the company is expected to pay shareholders $1.3 billion in dividends. That's tough to do when free cash flow is negative $1.4 billion.
Until American Electric Power generates about $2 billion a year in free cash flow, which doesn't appear likely anytime soon, it's going to be tough for the dividend to be considered safe.
That being said, SafetyNet Pro takes management's actions into account. When management shows dedication to the dividend, it is given the benefit of the doubt. When it's willing to cut the dividend easily, the dividend safety grade is penalized.
If American Electric Power raises the dividend in 2019, that will be 10 consecutive years of annual dividend raises. That counts for something. Should that occur, American Electric Power will likely receive an upgrade – but only to "D."
Unless the utility can fix its cash flow problem, the dividend cannot be considered safe.
Dividend Safety Rating: F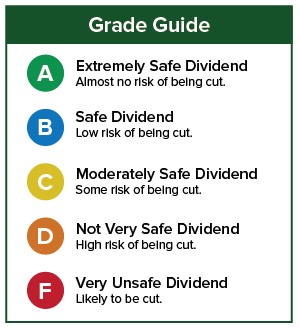 If you have a stock whose dividend you'd like me to analyze, leave the ticker symbol in the comments section.
Good investing,
Marc