When you're saving for retirement, your end goal all comes down to a number – how much you need to save to retire comfortably.
Over the years, that number has been creeping higher.
People are living longer. Those extra years require more money. Plus, costs of living like healthcare, housing and food are rising too.
Retirement goals vary greatly from person to person.
A recent survey of Wealthy Retirement readers found that nearly one-third of respondents said they'll need more than $1.5 million to retire comfortably. Another 28.5% said they'd need $1 million to $1.5 million, and 23.8% said they'd need between $500,000 and $999,999 to fund their retirements.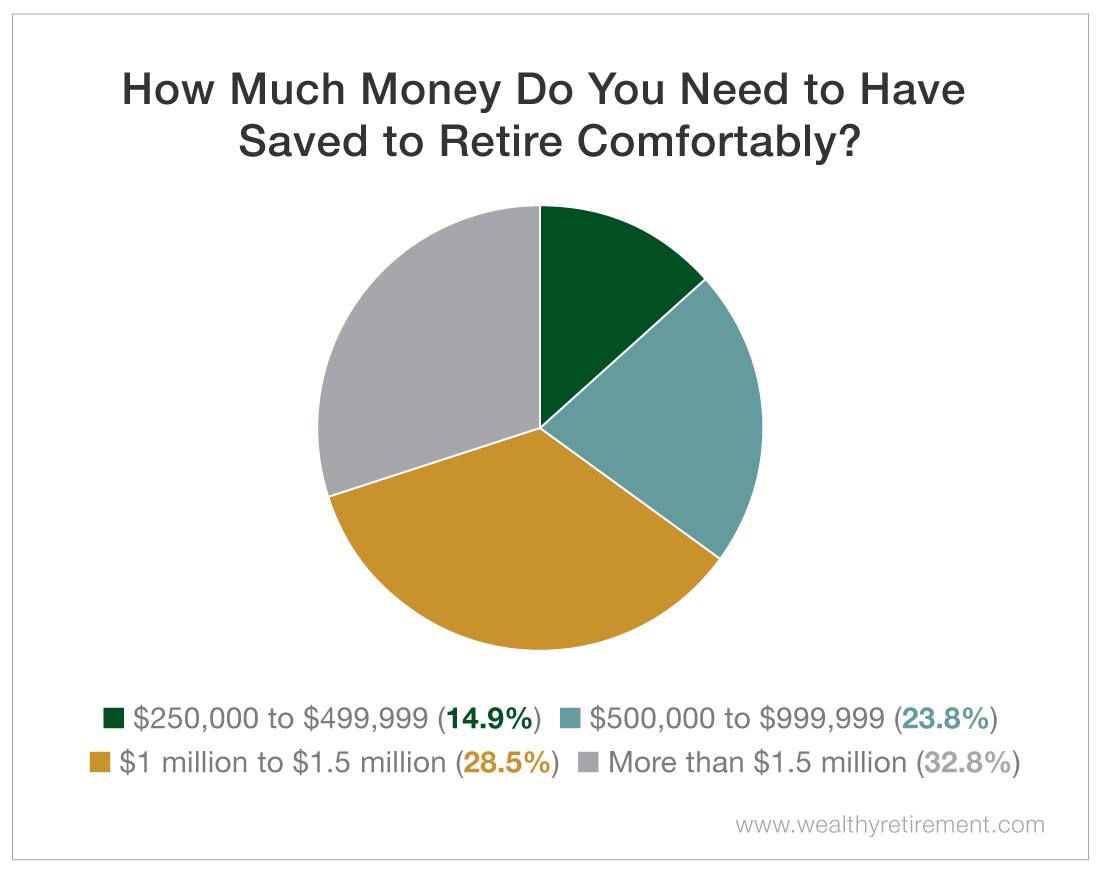 The actual number needed to pay for retirement may be much higher.
Wealthy Retirement readers don't expect to live on their retirement savings alone, though. They'll be living on retirement income too.
Aside from taking Social Security benefits, about 33% of those surveyed said they'll cash checks from income investments to help pay for their retirements. Nearly 30% said they'll receive income from a pension, and 27% noted they'll collect retirement income from multiple sources.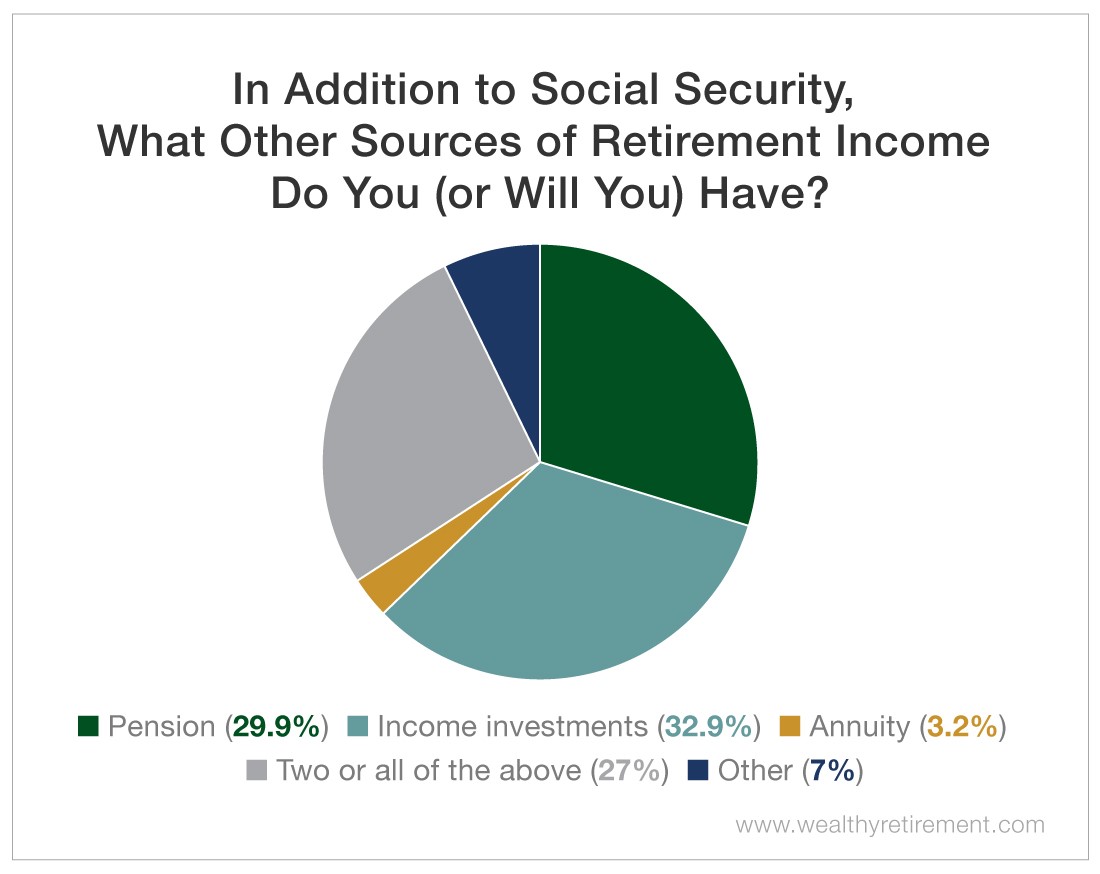 If you've just started your retirement savings journey or are behind on your retirement investing, $1.5 million (or more) may seem like an impossible goal to attain.
It's a big number – but as we've shown repeatedly, the power of compounding is a great road map, and it will get you there.
Good investing,
Kristin