Chinese oil developer China Petroleum and Chemical Corp. (NYSE: SNP), also known as Sinopec, has a robust 10% yield based on the dividend payments over the past year. That makes it an attractive opportunity for income seekers.
But is the dividend safe?
An analysis of Sinopec's dividend safety is really two separate stories.
The Positive
Sinopec generates plenty of cash flow to afford its dividend. Wall Street estimates that the company will have paid 14.3 billion yuan in 2018. At the same time, free cash flow estimates are 78.8 billion yuan – for an ultra-low payout ratio of just 18%.
Normally, that's about all I'd need to see to determine if the dividend is safe.
However, there's more to the story than just a low payout ratio.
The Negative
While free cash flow more than covers the dividend, it is headed in the wrong direction. SafetyNet Pro penalizes a company for negative free cash flow.
Here's why… If free cash flow does not eventually turn around and grow, the company may someday have a problem paying the dividend. SafetyNet Pro tries to offer an early warning that danger may be lurking.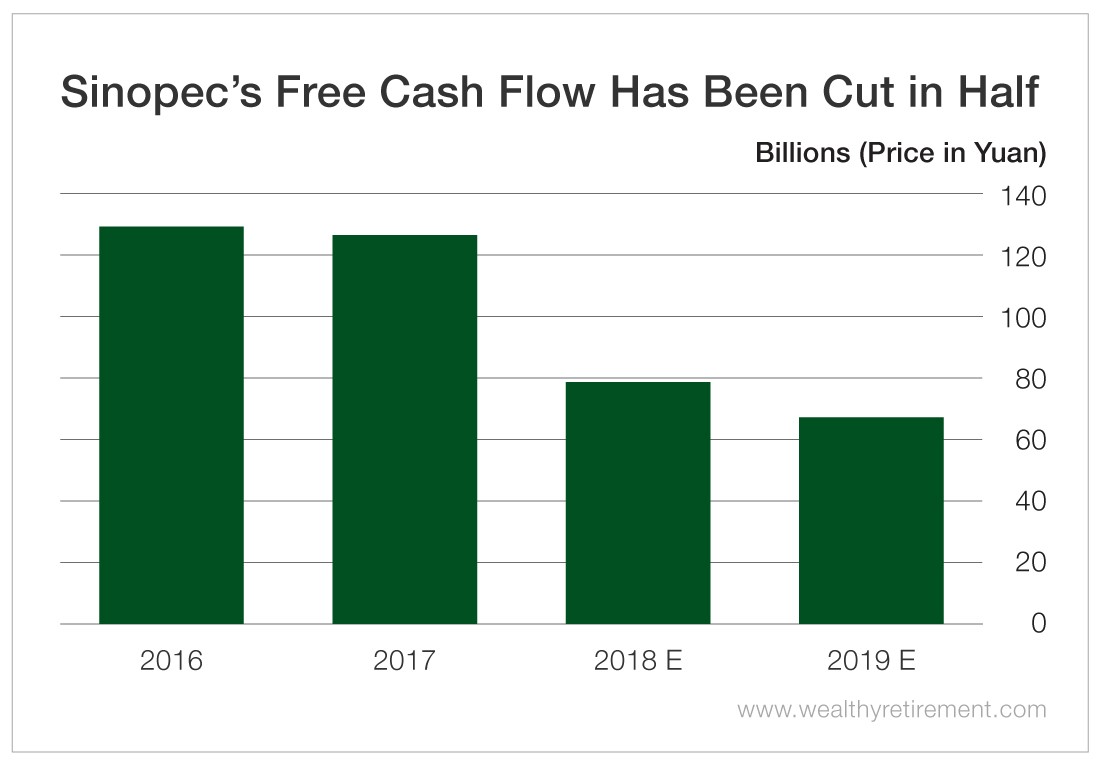 Lastly, Sinopec is not afraid to cut its dividend, even when there is plenty of free cash flow to pay it.
Since 2007, the dividend has been cut three times.
So here you have a company that has falling free cash flow and can easily afford its dividend but routinely cuts it, even when it doesn't have to. All of this suggests that, despite the low payout ratio, investors should not be surprised when the dividend gets reduced again in the future.
Dividend Safety Rating: F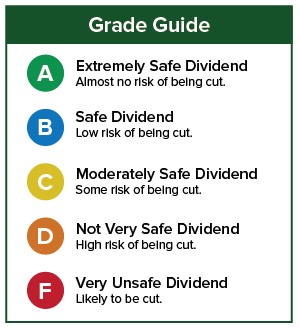 If you have a dividend whose safety you'd like me to analyze, leave the ticker symbol in the comments section.
You can also search Wealthy Retirement to see if I've written about your favorite stock recently. Just click on the magnifying glass in the upper right corner of the site and enter the company name in the search box.
Good investing,
Marc