Annaly Capital Management (NYSE: NLY) is one of the most requested stocks in the Safety Net column.
That's not a shock considering its attractive 9.9% dividend yield. But is that nearly double-digit yield safe?
A year and a half ago, I suggested that despite its "F" rating for dividend safety, Annaly could receive an upgrade if its net interest income (NII) increases to the point where the company can afford its dividend.
NII did not rise – and last May, I pointed out that once again, Annaly had an "F" rating.
Have things improved at all for the popular but beleaguered mortgage real estate investment trust (REIT)?
NII is the most important metric for mortgage REITs. These companies borrow money short term and lend it long term. The difference in the amount they pay and earn in interest – minus expenses – is net interest income (NII).
Annaly's NII has been steadily falling for several years and does not cover the dividend.
But 2020 is supposed to be different…
This year, NII is forecast to rise to $1.77 billion from $1 billion last year. If Annaly hits that target, it will finally cover the expected dividend payout of $1.43 billion.
But NII has been sliding for eight years in a row.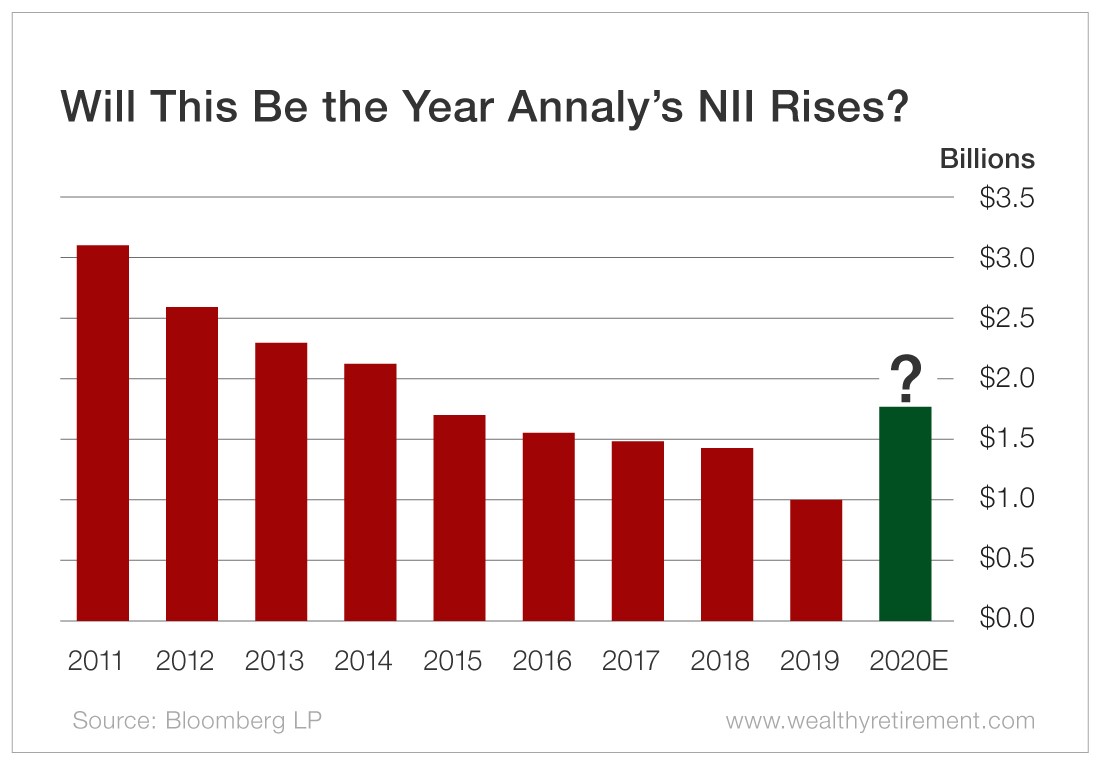 And NII isn't the only thing that has plummeted since 2011. The dividend has been cut eight times in the past nine years.
The company was a serial dividend cutter until 2013, when the $0.30 per share quarterly payout stabilized…
Or at least until June of last year when it was reduced again, this time to $0.25 per share.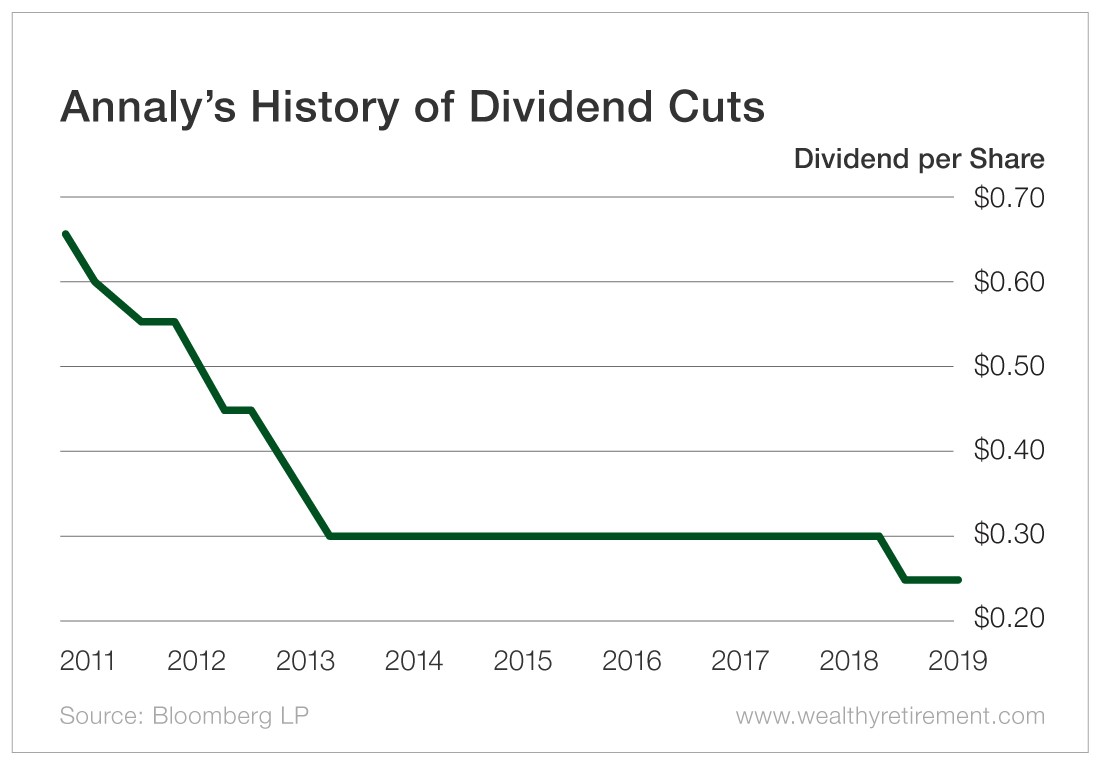 One wouldn't even have to be able to read to determine Annaly's dividend safety. All you'd have to be able to do is understand that the first chart is NII and the second chart is the company's dividend history, and you'd know that the dividend is in jeopardy.
If Annaly can reverse an eight-year losing streak of declining NII, then perhaps the stock will receive a dividend safety upgrade next year.
But until that happens, the destruction of the dividend and NII means Annaly gets a very solid "F" when it comes to the safety of its dividend.
Dividend Safety Rating: F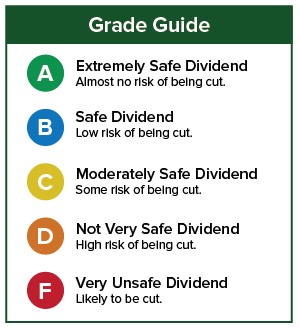 If you have a stock whose dividend you'd like me to analyze, leave the ticker symbol in the comments section.
Good investing,
Marc
P.S. Follow me on Twitter for my thoughts on the market, investing and how to secure a wealthy retirement. I'm @stocksnboxing.