In December, I determined that Nokia's (NYSE: NOK) dividend safety rating was an "F."
A major issue was the variability of the company's free cash flow. Since 2012, free cash flow has been positive only in four years – and that includes estimates for this year.
But I wanted to take another look at Nokia because the Finnish telecommunications company is a big player in the rollout of 5G.
If you're unfamiliar with 5G, it is the fifth generation of mobile internet connectivity. It is expected to provide much faster speeds and more stable connections.
Some have speculated it will lead to another technology boom, as users will be able to do more things from their mobile devices.
Nokia is a major provider of equipment used to run 5G networks. It has a $3.5 billion deal with T-Mobile (Nasdaq: TMUS) to provide hardware and software for 5G technology.
That is certainly positive news…
But there are quite a few things to be concerned about when it comes to dividend safety.
Free cash flow declined from 1.9 billion euros in 2016 to 1.2 billion euros in 2017. Last year, free cash flow was negative. This year, it's expected to be a paltry 7 million euros.
Furthermore, Nokia's dividend history is even more fickle than its free cash flow.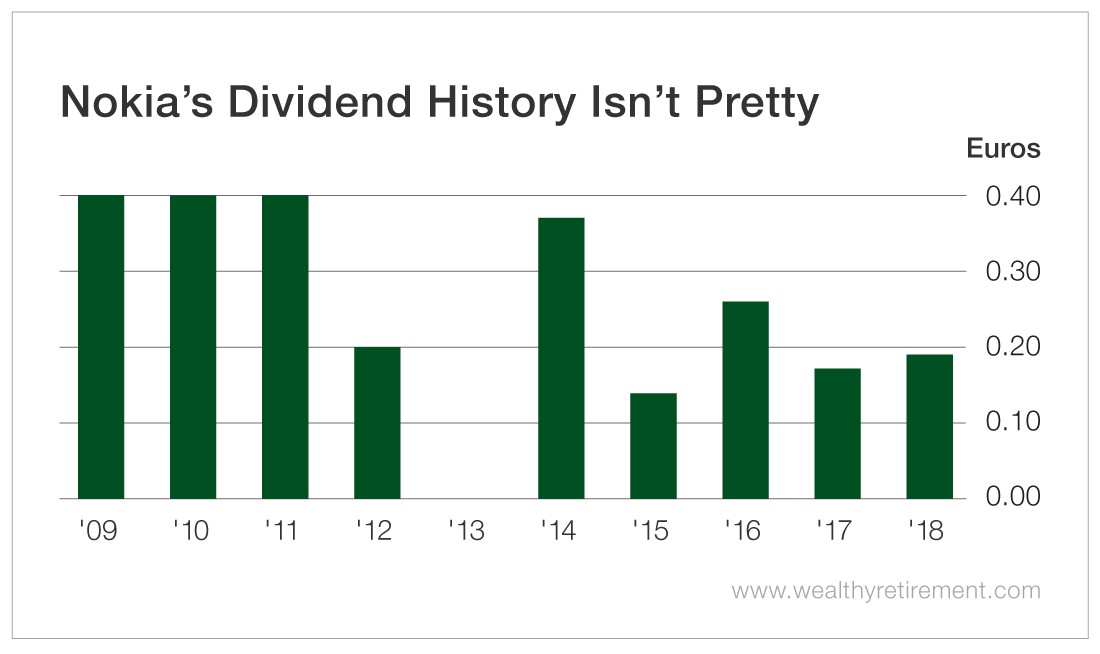 You can see the dividend was stable for a few years at 0.40 euros per share, but it declined in 2012 and was omitted entirely in 2013.
After the payout was reinitiated in 2014, it fell again in 2015 and 2017.
Knowing nothing about the company's business, all you'd have to do is look at the chart above to understand that Nokia's dividend is not stable.
While 5G should help the company's business, until free cash flow rebounds enough to afford the more than 1 billion euros Nokia currently pays in dividends, investors should expect more dividend cuts in the future.
Dividend Safety Rating: F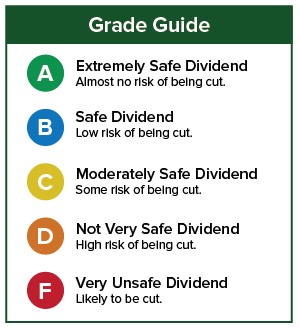 If you have a stock whose dividend safety you'd like me to analyze, leave the ticker symbol in the comments section.
You can also search Wealthy Retirement to see if I've written about your stock recently. Just click on the magnifying glass at the top right of the page and type in the company name.
Good investing,
Marc