There are two kinds of costs in retirement when it comes to healthcare. One is easy to prepare for. The other is almost entirely unpredictable.
Over the next two minutes, Steve McDonald reveals what these costs are and how you can best budget for both.
Transcript:
The focus this week is budgeting for healthcare costs in retirement, but on two levels.
The two levels are recurring costs and less predictable – or non-recurring – costs.
The first is the easy one: doctor visits, prescription drugs, dental services, eyeglasses. The services we all use on a recurring basis. And these areas have a high usage across all age groups.
According to a new survey by the EBRI, that's the Employee Benefit Research Institute, the average annual cost for a 65-year-old for these recurring medical services is about $1,885 a year. With a 2% inflation factor, a 65-year-old who expects to live to about 90 will need about $41,000 to cover all his routine medical, dental and prescription costs.
Honestly, based on some of the pumped-up numbers the insurance industry throws around, $41,000 seems pretty tame and pretty doable over 25 years.
The non-recurring activities, though, are where this planning gets very tricky. By definition, non-recurring are less predictable and vary greatly from person to person: nursing home care, overnight hospital stays, special care centers and in-home care. That's a big one.
The EBRI recommends separate budgeting for these less predictable services but, for a change, they had good news about the actual costs and frequency of use.
In-home care use in the survey came in at about 50%. About half of all retirees use some type of in-home care. And for those over the age of 85, nursing home care frequency was about 62% for just overnight stays, and about 51% were living in the nursing homes.
[promo_box]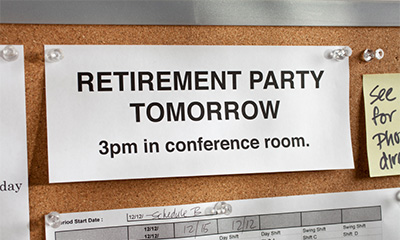 Retirement planning could be as easy as adding this one single stock to your portfolio right now.
That's because this little-known company will soon fuel 10 million U.S. vehicles a year…
[/promo_box]
But maybe most encouraging in the EBRI's numbers was that, in the 90th percentile, the costs over a two-year period for a nursing home came in at about $25,000 to $66,000. That means the top percentiles – that's above the 90th – will see much higher costs. But this lower cost for the vast majority of us is so much lower than anything I have seen in print that it should come as good news. Some of the insurance industry's numbers for these areas are just ridiculously high.
The predictable/recurring expenses are lower than I had expected and seem easy enough to plan for. But the EBRI's recommendation of separate budgeting for less predictable medical needs and a contingency plan for these expenses that pile up toward the ends of our lives, called back-loaded costs, makes sense to me.
Surprises late in life are not what any of us want to have to deal with. Make sure your retirement budget plans for the back-end expenses, too.