Sometimes you look at a double-digit yield and get excited. Other times, you're full of dread. Today's column is about the latter.
MFA Financial (NYSE: MFA) pays a $0.20 per share quarterly dividend, giving the stock a robust 10.5% yield. That's not likely to be the case for long.
MFA is a mortgage real estate investment trust. It borrows money and then lends those funds out at higher interest rates. The profit it makes is called net interest income (NII).
MFA's dividend safety has a few issues.
Its NII is declining.
Its NII doesn't cover the dividend.
MFA has a history of dividend cuts.
Falling NII
MFA's NII has been going in the wrong direction for the past three years.
In fact, this year it will likely be $100 million less than it was in 2015.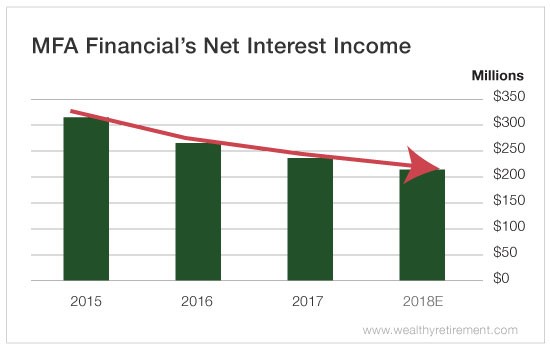 Last year, MFA paid shareholders $308 million. That was very generous considering that it brought in only $236 million in NII. That gulf is expected to widen in 2018, when MFA will likely pay out around $358 million in dividends while generating just $214 million in NII.
That's not sustainable.
And the company has shown time and again that it will cut the dividend if it has to.
MFA has lowered the dividend three times in the past eight years. Most recently, it slashed the dividend from $0.28 to $0.22 in 2013 and then again to $0.20 the following quarter. It remains at $0.20 today, though I suspect another reduction is coming in the next few months.
There's no simpler way of saying it. MFA's dividend is not safe. Don't get used to that 10.5% yield. You likely won't have it for long.
Dividend Safety Rating: F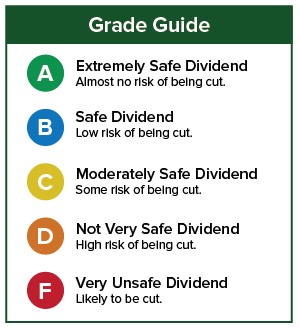 If you have a stock whose dividend safety you'd like me to analyze, leave the ticker symbol in the comments section.
Good investing,
Marc