It's not often you find a stock trading for less than $2 that yields 24%. But that's the situation with Ferrellgas Partners (NYSE: FGP).
The stock has been annihilated this year, falling more than 60%.
The company's earnings have been putrid, and it is overleveraged.
Its most recent quarterly distribution was $0.10 per share in September, giving it a yield of 23%.
But investors should not count on receiving another distribution for some time.
The company recently refinanced its debt. Under the terms of the loan, $50 million was set aside for distributions to unitholders. Of that $50 million, $49 million has already been paid, leaving only $1 million left.
Additionally, the rules of the loan stipulate that Ferrellgas Partners cannot distribute cash to shareholders if its fixed charge ratio is below 1.75.
The fixed charge ratio is the ratio of a measure of earnings plus its fixed charges divided by its fixed charges. It shows how many times a company can pay its fixed costs before interest and taxes.
Currently, Ferrellgas' fixed charge ratio is below 1.75, which means the company is not permitted to pay a distribution.
On the most recent quarterly conference call, CEO James Ferrell confirmed this: "A distribution payment we made to unitholders a couple of weeks ago on September 14 will be our last one, for a while anyway, if we do not find an acceptable solution to the MLP bond covenant."
Perhaps in 2019, the company may be able to restart the distribution, though it's highly unlikely it would do so at the current rate. Even a 6% yield would be attractive.
So Ferrellgas' 23% yield not only is in jeopardy but also is almost certainly going to be eliminated unless management can pull off a miracle as equal in impressiveness as turning water into wine.
Short of divine intervention, Ferrellgas' distribution will be eliminated.
Dividend Safety Rating: F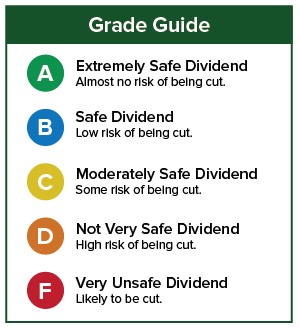 If you have a stock whose dividend safety you'd like me to analyze, leave the ticker symbol in the comments section.
Good investing,
Marc