I've written about a lot of "F" rated stocks in this column, but few have had dividends that look as unsafe as Arlington Asset Investment's (NYSE: AI).
The company invests in mortgages and recently reorganized as a real estate investment trust (REIT). That will allow it to not pay corporate income tax as long as it distributes 90% of its earnings to shareholders in the form of dividends.
Arlington Asset Investment's problem is that it can't afford the dividend it's currently paying and seemingly never could.
Last year, it paid $53.9 million in dividends while generating just $46.1 million in net interest income. Mortgage REITs borrow money to invest in mortgages, and net interest income is the difference between their borrowing costs and the income generated from the purchased mortgages.
Net interest income has been declining for years, which is not a good sign. In fact, it has been more than cut in half since 2015. And while there are no Wall Street estimates for net interest income, free cash flow and earnings are forecast to decline, so we can assume net interest income will fall as well.
Not surprisingly, Arlington Asset Investment's dividend has followed its net interest income lower.
As you can see from the chart, Arlington Asset Investment has steadily decreased its dividend since 2015. The last cut was in July 2018, when the quarterly dividend was dropped to $0.375. In 2019, I wouldn't be surprised if it is reduced again even below what is projected in the chart.
I've seen worse stocks when it comes to dividend safety, but not many. Considering its history of making less money each year, its track record of declining dividends, its gigantic 18% yield, and its predicament that – now as a REIT – it has to pay out nearly all of its profits in dividends and those profits are expected to fall, I'll be shocked if Arlington Asset Investment doesn't cut its dividend again in 2019.
Dividend Safety Rating: F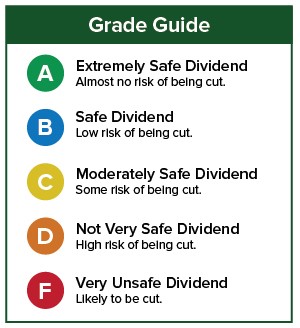 If you have a company whose dividend safety you'd like me to analyze, leave the ticker symbol in the comments section.
Good investing,
Marc