How to Snag a Monthly Check From Wal-Mart, Walgreens and FedEx
Dividends are used to keep investors happy, keep them in a stock for the long term and reward them for their loyalty.
That said, take a look at the stocks below…
Wal-Mart (NYSE: WMT) currently pays a quarterly dividend of $0.48, for an annual yield of 2.2%.
Walgreens Boots Alliance (NYSE: WBA) pays a quarterly dividend of $0.338, for an annual yield of 1.8%.
And FedEx (NYSE: FDX) pays a quarterly dividend of $0.20 for a paltry yield of 0.50%.
Now, you could buy each of those stocks (which wouldn't pay much in income). Or you could buy one stock that has each of those companies as a customer and offers a much higher yield.
Monthly "Rent Checks"
Realty Income Corporation (NYSE: O) pays a monthly dividend. At the end of January, it announced its 79th consecutive monthly dividend increase.
In fact, it advertises itself as "The Monthly Dividend Company." (It's a registered trademark.)
That's because the company has had 69 straight quarterly increases and 536 consecutive monthly dividend payouts.
On top of that, at the end of January, it was added to the S&P High Yield Dividend Aristocrats index. This index is for S&P 1500 companies that have increased their dividend for 20 years or more. And the annual dividend yield is now a nice 4.4%.
But what is Realty Income Corporation besides being The Monthly Dividend Company?
Long-Term Contracts
The company operates more than 4,200 properties in 49 states, which are leased to 231 commercial tenants in 47 different industries. These are long-term leases, with the average remaining terms over 10 years.
Under the lease agreements, the tenant pays rent, taxes and the majority of the property maintenance.
Its No. 1 tenant, in terms of revenue, is Walgreens Boots Alliance, which represents 5.4% of Realty Income's rental revenue. Its second most important tenant is FedEx at 5.1%, followed by Dollar General (NYSE: DG) at 4.9%.
Family Dollar (NYSE: FDO) is also a big piece of the company's revenue, representing 4.5%. But other big tenants include LA Fitness, Rite Aid Corp. (NYSE: RAD), AMC Entertainment Holdings (NYSE: AMC), Regal Entertainment Group (NYSE: RGC), Diageo (NYSE: DEO) and Wal-Mart/Sam's Club.
With $0.58 a Gallon Gasoline
I've never seen
anything
like this…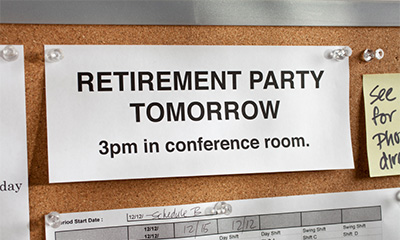 This may be the biggest energy breakthrough of the century…
A little-known company will fuel 10 million U.S. vehicles a year with as little as $0.58 a gallon gasoline.
More importantly, Realty Income's occupancy rate is 98.3%. And that high rate has translated to some nice earnings announcements.
Impressive Numbers
For instance, in its third quarter release, the company announced revenue increased 16.6% to $235.7 million. For the nine months ending September 30, 2014, revenue increased a total of 21.6% to $685.9 million.
Funds from operations (FFO) for the third quarter increased 22.6% to $142.3 million. And, for the first nine months of 2014, FFO popped 24.2%. On a per share basis, this represented an increase of 8.5% for the third quarter and 7.8% for the first nine months of last year.
For 2015, Realty Income is expecting FFO per share in the range of $2.67 to $2.72. This is up from the FFO per share it's expected to report for 2014 of $2.57 to $2.60… Fourth quarter earnings will be released on February 17.
Expectations are for the company to report $233.9 million in revenue with FFO of $0.66.
For nearly two decades, Realty Income's revenue has been on a steady incline. But it has rapidly increased over the last three years…
It's also worth noting that the company maintained and increased its dividend during the financial crisis. In fact, Realty Income's dividend has risen 49.45% since then.
At this point, you may be wondering, "Does Realty Income Corporation qualify for Chief Income Strategist Marc Lichtenfeld's 10-11-12 System?"
It does not… Despite the impressive figures, the company's annual dividend growth rate is only 5%. That's well short of Marc's requirement of 11% yields or 12% average annual returns when dividends are reinvested over 10 years.
Regardless, Realty Income Corporation provides a way to snag a better dividend yield than many of its customers. The company is also increasing revenue and FFO. And, best of all, management is going to ensure that The Monthly Dividend Company remains just that.
Good investing,
Matthew