Meet the Editors
For interviews and other press-related inquiries, please email pr@oxfordclub.com.
Marc Lichtenfeld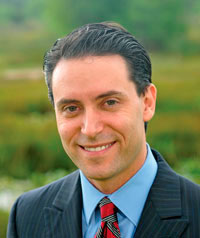 Senior Editor of The Oxford Income Letter; Editor of Oxford Systems Trader, Lightning Trend Trader; Host of Marc Lichtenfeld's Oxford Club Radio
Marc Lichtenfeld is the Chief Income Strategist of The Oxford Club. After getting his start on the trading desk at Carlin Equities, he moved over to Avalon Research Group as a senior analyst. Over the years, Marc's commentary has appeared in The Wall Street Journal, Barron's, and U.S. News & World Report, among others. Prior to joining The Oxford Club, he was a senior columnist at Jim Cramer's TheStreet. Today, he is a sought-after media guest who has appeared on CNBC, Fox Business and Yahoo Finance. His book Get Rich With Dividends: A Proven System for Double-Digit Returns achieved best-seller status shortly after its release in 2012.
Marc is the Senior Editor of The Oxford Income Letter, which is based on his proprietary 10-11-12 System. He is also the Editor of Oxford Systems Trader and Lightning Trend Trader. In addition, he hosts the weekly program Marc Lichtenfeld's Oxford Club Radio, which airs on 1290 WJNO in South Florida and goes out as a podcast to 20,000 subscribers.
---
Steve McDonald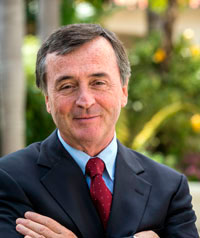 Steve McDonald is the Bond Strategist of The Oxford Club. He is Editor of Oxford Bond Advantage, and Contributing Editor to The Oxford Income Letter and Wealthy Retirement. Steve is also the Host of Market Wake-Up Call for the Members-only newsletter The Oxford Insight. Every Sunday, Steve interviews industry experts to bring Members breaking news and exciting market commentary.
Every week for Wealthy Retirement, Steve puts together his Two-Minute Retirement Solution and "Slap in the Face" Award videos. In Two-Minute Retirement Solution, Steve explores proven strategies for the retirement investor. Quite often, Steve's commentary goes against the grain of mainstream financial media. In the popular "Slap in the Face" Award series, Steve doles out no-holds-barred criticism to anyone (and anything) getting in the way of your wealthy retirement.
Steve has worked as a professional broker and has been an active trader of bonds for more than two decades, specializing in ultra-short maturity corporate bonds. Before entering the investment industry, Steve was a naval aviator, flying fixed- and rotary-winged aircraft, and also served as a surface warfare officer.
---
Kristin Orman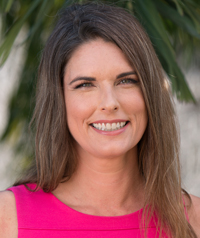 Kristin Orman has worked as a Research Analyst for The Oxford Club since 2014. In addition to her weekly contributions to Wealthy Retirement, Kristin lends her deep fundamental and inferential insights to the Club's editors.
Kristin has established herself as an authoritative "financial advocate" for Wealthy Retirement readers. An expert on short selling, Kristin informs readers about the unscrupulous tactics of financial brokers that often go unnoticed. Her writing meshes Wall Street financial analysis with Main Street common sense.
Prior to joining The Oxford Club, she spent 10 years as a trader, analyst and portfolio manager. A self-proclaimed "recovering short seller," Kristin began her career with a highly respected independent research firm where she learned the value of contrarian investing. She holds a B.A. in political science and psychology from The Ohio State University.
---